Australian Tobacco Tins
Home
This website is dedicated to Australian Tobacco tins.
Here you will be able to explore some of the different brands that were once available in the days gone by.
All of the tins here are somewhat different even though they may look the same. It may be a small change like a word, for instance Flake Cut may be replaced with Fine Cut, or a couple of words missing or even a different font used. Some of the tins on this site may be very rough, but they all play a part as this is only a referance site. From beginners to advanced collectors, there will be something of interest for everyone. Check out the links, the Tobacco Timeline is a good read on tobacco history in Australia. This web site is a work in progress. Please note none of the tobacco tins on this site are for sale. If you have any questions or have quality photos you would like to add to this website please email
aussietobaccotins@dodo.com.au
Do you have any Australian tins you would like to sell?
Please contact me!!!
AussieTobaccoTins Book Review - 6 Feb 2012
"Australia's Tobacco Advertising" By Ray Reeves
You would be NUTS not to grab this book before it sells out, and with only 1000 copies in production it will be hard to find once it does. Being 4.5cm thick and weighing around 3kg you are going to need a sturdy bookcase to shelve this monster in! You will be totally AMAZED at the information this book holds, it truly is the Bible of everything Australian tobacco related. The amount of time that must have been used to compile this book is worth every penny in the price. The pictures of tins, packets, advertising and other smoking related items will take months to sink in to your brain! From beginners to serious collectors, there will be many items you would have never know to have existed till now.
Australian Tobacco Item of the Month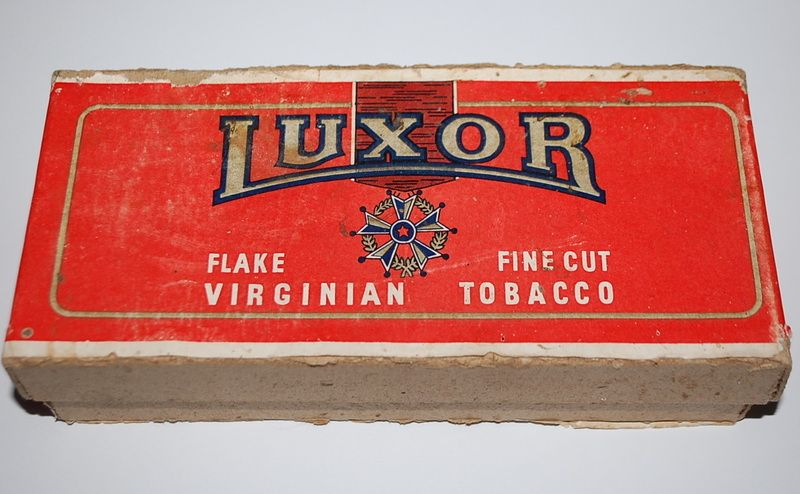 Rare Luxor Flake Fine Cut 1 lb box made by Michelides Ltd, Perth, Western Australia
.